GSA 8(a) Streamlined Technology Acquisition Resource for Services
MAIG is proud to be a GSA 8(a) STARS III contract holder.
GSA 8(a) STARS III, a small business set-aside GWAC, provides flexible access to customized IT solutions from a large, diverse pool of 8(a) industry partners. With a $50 Billion program ceiling and a five-year base period with a three-year option period, 8(a) STARS III allows for long-term planning of large-scale program requirements while strengthening opportunities for 8(a) small businesses. MAIG received this award on February 7, 2022.
This contract acquisition program allows MAIG the opportunity to support federal agencies with IT services that include:
Data Management
Information and Communications Technology
IT Operations and Maintenance
IT Security / IT Workforce Augmentation
Software Development
Systems Design
Ordering Period: 07/02/2021-07/02/2026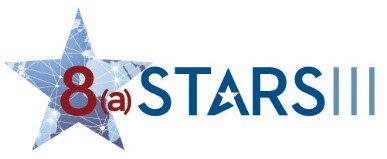 We are ready to support your needs.
STARS III Contract #: 47QTCB22D0332
UEI #: LCYFBNAT8EY4
CAGE CODE: 43EA3
Primary NAICS Code: 541930
Secondary NAICS Code: 5611110